The Leicester Codex in Florence at the Uffizi Museum.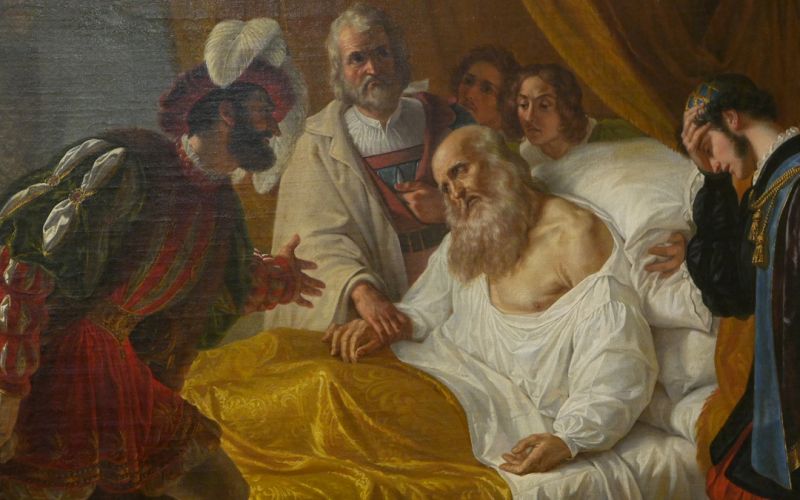 30 November 2018
On the occasion of the 500th anniversary of the death of Leonardo da Vinci, the Leicester Codex is exhibited at the Uffizi Museum in Florence until 20 January 2019, thanks to the loan of Bill Gates, its owner, who bought it in 1994 during an auction. To get to the Magliabechiana room where the Codex is exposed, you have to cross this fabulous and incredibly rich museum.
Created between 1506 and 1508 in Florence and Milan, the codex is one of the great manuscripts left by this Tuscan artist, who was at once architect, painter, sculptor, philosopher inventor, musician, writer or poet. On this 72-page manuscript, written in a tight handwriting from right to left, which can only be read with a mirror, and with 360 sketches, Leonardo Da Vinci exposes some of his research on water and astronomy.
The exhibition is fascinating. In constant temperature and humidity showcases, one can admire the 36 sheets of the Codex. Ultra-modern multimedia applications highlight the artist's universal genius. Of course, Leonardo da Vinci is famous for his painting "Mona Lisa" that can be seen in the Louvre Museum in Paris, but it is said that his model was from Greve in Chianti, where Villa le Barone stands.
Leonardo da Vinci died on May 2, 1519 in Clos Lucé in France, after having been invited three years earlier by King Francis I, one of his first admirers.